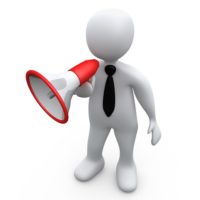 (November 2016) Higher Education Quality Council of Ontario Call For Proposals
Barriers to work-integrated learning (WIL) opportunities 

We are looking for projects that examine what postsecondary institutions have done to mitigate or remove previously identified barriers. In addition, we are hoping these projects will outline best practices that maximize the number of students who can participate in WIL. 

Deadline: Monday December 5, 2016 by 4:00PM EDT

 

Opportunities and challenges in predictive modelling for student retention 

This RFP invites proposals for a report that highlights innovative uses of predictive modelling to inform intervention initiatives aimed at increasing student retention at the postsecondary level. 

Deadline: Tuesday, December 20, 2016 by 5:00 pm EDT
 Relationship Between PSE Participation and Household Income 

This RFP invites proposals for a study that utilizes data in innovative and effective ways to explore recent developments in the PSE participation of Ontario students in relation to their socio-economic backgrounds. 

Deadline: Tuesday, December 27, 2016 by 5:00 pm EDT
 More information can be found on HEQCO website. If you would like to apply or have any questions, please send them an email at RFP@heqco.ca
 (September 2016) CLEF researcher, Krishna Pendakur is awarded the Mackenzie King Chair in Canadian studies 
The Canada Program at the Weatherhead Centre for International Affairs selects distinguished visiting Canadian researchers to visit Harvard University. Krishna will teach courses that will focus on Canadian content and conduct a seminar series inviting Canadian scholars and experts in the field. He will also lead a conference on Aboriginal peoples' economic issues at Harvard University in 2017. Good luck Krishna!
The C.D. Howe Institute is an independent not-for-profit research institute whose mission is to raise living standards by fostering economically sound public policies. Tammy's appointment recognizes her insightful research on retirement decisions, social policy and the role of women in Canada's labour market. Follow her work here
 (June 2016) Board member Fabian Lange is awarded the John Rae prize in Economics
The CEA offers the Rae Prize every two years. The Prize, named after John Rae, is intended to recognize research excellence in the recent past and has a cash value of $10,000. Congratulations Fabian!
(April 2016) CLEF researchers looks into details of the gender wage gap
"The gender wage gap and returns to skills: Evidence from Ontario", co-authored by Arcila-Vasquez, Ferrer and Schirle, explores the occupational gap within industries in Ontario. A timely publication for Equal Pay Day! Read the full report here

Follow @CLEForum