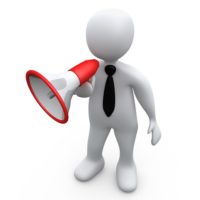 (March 2018) QICSS International Conference 2018
Quebec Inter-University Center for Social Statistics has launched a call for proposals for the upcoming conference on immigration:  IMMIGRATION'S IMPACT, IMMIGRANTS' OUTCOMES:  NEW RESULTS USING BUSINESS AND SOCIAL DATA 
The conference will take place in Montreal on October 11-12, 2018 and welcomes two internationally renown keynote speakers, David Card (Berkeley) and Richard Alba (CUNY).
The CFP is now open here (till April 20th)
 (October 2017) Board member Ana Ferrer becomes IZA Research Fellow
(April 2017) Board member Mikal Skuterud becomes

IZA Research Fellow 
 (September 2016) CLEF researcher, Krishna Pendakur is awarded the Mackenzie King Chair in Canadian studies 
The Canada Program at the Weatherhead Centre for International Affairs selects distinguished visiting Canadian researchers to visit Harvard University. Krishna will teach courses that will focus on Canadian content and conduct a seminar series inviting Canadian scholars and experts in the field. He will also lead a conference on Aboriginal peoples' economic issues at Harvard University in 2017. Good luck Krishna!
The C.D. Howe Institute is an independent not-for-profit research institute whose mission is to raise living standards by fostering economically sound public policies. Tammy's appointment recognizes her insightful research on retirement decisions, social policy and the role of women in Canada's labour market. Follow her work here
 (June 2016) Board member Fabian Lange is awarded the John Rae prize in Economics
The CEA offers the Rae Prize every two years. The Prize, named after John Rae, is intended to recognize research excellence in the recent past and has a cash value of $10,000. Congratulations Fabian!
(April 2016) CLEF researchers looks into details of the gender wage gap
"The gender wage gap and returns to skills: Evidence from Ontario", co-authored by Arcila-Vasquez, Ferrer and Schirle, explores the occupational gap within industries in Ontario. A timely publication for Equal Pay Day! Read the full report here

Follow @CLEForum