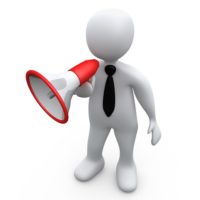 (June 2022)
Congratulations to the winners of the 2022 CLEF Award for young researchers!
The first prize goes to Laëtitia Renée for the paper "The Long-Term Effects of Financial Aid and Career Education: Evidence from a Randomized Experiment"; the second prize goes to James Uguccioni for the paper "The Long-Run Effects of Parental Unemployment in Childhood". The two runner-ups for the prize are Yige Duan for the paper "Beyond Lost Earnings: The Long-Term Impact of Job Displacement on Workers' Commuting Behavior", and Jamie Emery for the paper "Who Pays the Child Penalty? Evidence from the Panel Study of Income Dynamics"
CLEF is happy to announce that Mikal Skuterud will be taking over as director of the Board on July 1st. Mikal is a funding member of CLEF and looks forward to continue its work in promoting and supporting Canadian labour economics. Congratulations Mikal!
(March 2022)
The Canadian Education and Research Institute for Counselling (CERIC) is issuing a Request for Proposals to undertake first-of-its-kind market research about career development. Applications can be submitted by end of day April 29, 2022 to sharon@ceric.ca
(December 2021)
(July 2021)
Canadian Public Policy/Analyse de politiques seeks abstracts for papers for one (possibly two) special issues to be sponsored by the Global Risk Institute. The topic is "Retirement, Longevity, Pensions and Long-term Care" and would include such themes as as the retirement income system, labour market, savings and financial decisions of the older population, preparation for and transition to retirement, long-term care and health and longevity.
(June 2021)
The Bank of Canada in partnership with the Tulo Centre for Economics and the Reserve Bank of New Zealand are pleased to invite submissions to the jointly organized virtual Symposium on the Indigenous Economy which will take place on November 29 and 30, 2021.
The Intergovernmental Committee for Economic and Labour Force Development is issuing a call for proposal to assess The Gig Economy and its Effects on Racialized and Immigrant Populations in Toronto. The budget for the contract is $25,425 and the deadline for proposal submission is 5:00pm on 26th July.
(May 2021)
Join us at CEA for the CLEF Keynote Lecture. Dr

Lisa B. Kahn

(U. Rochester) will deliver the paper "Searching, Recalls, and Tightness: An Interim Report on the COVID Labor Market" 
(May 2020) 
Join us for the CLEF annual workshop.  In association with CRDCN, CLEF will present a series of webinars during May 15 to May 21 to present research in labour economics. Check out the schedule and register here
(April 2020)  
If you have any topic on which you wish to work, please write a short (two pages double-spaced) proposal describing the research idea. Please submit your proposal, along with your CV, no later than Friday, April 17, using the following online form:
http://legacy.iza.org/corona-research/call_for_proposals
Decisions will be made no later than Friday, April 24. Complete project reports must be submitted by December 31, 2020.Each approved project may receive up to €7,500.
(March 2020) CEA cancels the annual meeting in Toronto 2020
(September 2019) Ryerson University is posting a CRC tier 2 position in Economic Inclusion of Canada's Immigrant Population
Ryerson University is looking for applicants to a CRC tier 2 position. Check out the Posting here
(December 2018) CJE issues a call for proposals for a special volume on immigration issues in OECD countries. Check the Call for Proposals here
The Canadian Journal of Economics/Revue Canadienne d'Économique is having an open call for papers for a special issue that will address economic questions related to immigration in OECD countries. Submitted papers are expected to make a significant contribution to understanding the determinants and consequences of immigration for receiving economies.
(December 2018) The Higher Education Council of Ontario releases the study "Education and labour market impacts of the future to discover project:summary and key findings"  
Since 2003, SRDC is running the Future to Discover project to look at ways of reducing barriers faced by underrepresented students in the pursuit of higher education. This study, whose findings were part of the 2018 CLEF conference unveil some preliminary answers to the question: 'How much of a difference will PSE make to the lives of youth who will not go if we do not intervene?'
(October, 2018) The Research Initiative on Education and Skills (RIES) is issuing a Call for Proposals on projects related to skills education and skills development. 
The Mowat Centre and the Higher Education Quality Council of Ontario have partnered to implement the Research Initiative on Education and Skills (RIES). The purpose of this initiative is to provide researchers access to a dedicated team of data technicians to work with Statistics Canada data and produce research that contributes to public policy development. An honorarium will be paid to successful collaborators.
For more information, please visit https://mowatcentre.ca/call-for-proposals-skills-education-and-skills-development/
Questions may be directed to Brad Seward, Practice Lead, at b.seward@mowatcentre.ca
Le Centre Mowat et le Conseil ontarien de la qualité de l'enseignement supérieur se sont associés pour mettre en œuvre l'Initiative de recherche sur l'enseignement et les compétences (IREC). Cette initiative a pour but de permettre aux chercheurs d'avoir accès à une équipe spécialisée de techniciens de données afin de travailler avec les données de Statistique Canada et de produire des recherches qui contribuent à l'élaboration des politiques publiques. Une rétribution sera versée aux collaborateurs dont la candidature aura été retenue.
Pour obtenir de plus amples renseignements, veuillez consulter le site https://mowatcentre.ca/call-for-proposals-skills-education-and-skills-development/
Les questions peuvent être adressées à Brad Seward, chef de la pratique, à b.seward@mowatcentre.ca
(June 3 2018) Ross Finnie, Richard Mueller and Arthur Sweetman invite you to attend EPRI's Annual Meeting at the CEA conference in Montreal
The EPRI meeting will follow the final EPRI "policy panel" session, which will focus on the release by Statistics Canada of the Education Longitudinal Linkage Platform (ELLP), which links PSE administrative data for all PSE students at all PSE institutions in each province on a year by year basis to individuals' tax files. The ELLP will be much like the PSE-tax linked datasets EPRI has been working with the last few years on a pilot project basis (see http://www.epri.ca/tax-linkage).
Check the EPRI program here
This is a great chance to learn about the potential for EPRI and EPRI's Research Fellows to be involved in the use of the ELLP both at the national level and potentially at any regional research hubs that are established.
Please RSVP to John Sergeant (jsergeant@irpe-epri.ca) and Michael Dubois (mdubois@irpe-epri.ca) of EPRI if you think you may be attending.
(March 2018) QICSS International Conference 2018
Quebec Inter-University Center for Social Statistics has launched a call for proposals for the upcoming conference on immigration:  IMMIGRATION'S IMPACT, IMMIGRANTS' OUTCOMES:  NEW RESULTS USING BUSINESS AND SOCIAL DATA 
The conference will take place in Montreal on October 11-12, 2018 and welcomes two internationally renown keynote speakers, David Card (Berkeley) and Richard Alba (CUNY).
The CFP is now open here (till April 20th)
 (October 2017) Board member Ana Ferrer becomes IZA Research Fellow
(April 2017) Board member Mikal Skuterud becomes

IZA Research Fellow 
 (September 2016) CLEF researcher, Krishna Pendakur is awarded the Mackenzie King Chair in Canadian studies 
The Canada Program at the Weatherhead Centre for International Affairs selects distinguished visiting Canadian researchers to visit Harvard University. Krishna will teach courses that will focus on Canadian content and conduct a seminar series inviting Canadian scholars and experts in the field. He will also lead a conference on Aboriginal peoples' economic issues at Harvard University in 2017. Good luck Krishna!
The C.D. Howe Institute is an independent not-for-profit research institute whose mission is to raise living standards by fostering economically sound public policies. Tammy's appointment recognizes her insightful research on retirement decisions, social policy and the role of women in Canada's labour market. Follow her work here
 (June 2016) Board member Fabian Lange is awarded the John Rae prize in Economics
The CEA offers the Rae Prize every two years. The Prize, named after John Rae, is intended to recognize research excellence in the recent past and has a cash value of $10,000. Congratulations Fabian!
(April 2016) CLEF researchers looks into details of the gender wage gap
"The gender wage gap and returns to skills: Evidence from Ontario", co-authored by Arcila-Vasquez, Ferrer and Schirle, explores the occupational gap within industries in Ontario. A timely publication for Equal Pay Day! Read the full report here

Follow @CLEForum